By John S. Joeright


Perhaps one of the most interesting things I've ever done on an Alaska Inside Passage boat charter was to take our sailboat into the infamous "Ford's Terror," a basin surrounded by 3,000 foot cliffs backdropped with 5,000 foot peaks and a glacier not to far away.

It's one of the most awe inspiring places I have been in the world. A narrow space is the only way inside and can only be entered and transited at slack high tide when the water is deep enough to get the boat through the shallow "narrows" and when it's moving so little that you can control your transit.
At the wrong time, the current can be 15 knots with overfalls and practically white water. The boat will only do about 7.5 knots at full throttle. I won't win that battle against a falling tide and would never have much helm control going with the current. Waiting is half the fun there anyway.
It's a nerve wracking throttle up headed in knowing that if you run aground, you're going to have real trouble because the tide is not getting higher before the violent ebb. If its not slack tide you may be against a cliff but there's enough water under the keel (23-24 feet) around a half hour behind the high tide in Juneau and you just follow the chart and your sounder there's no problem. We we have never had any trouble, as we always go at slack high water. Unlike its founder, Navy crewmen Ford, who got stuck inside with his rowing skiff for six hours in 1889.

Inside we spend the night in sheer peace without another soul in our small majestic space off the cell phone grid and even out if radio contact. It's a big chance to get away from it ALL.
The wilderness borders Canada to the east and the Chuck River Wilderness to the southwest.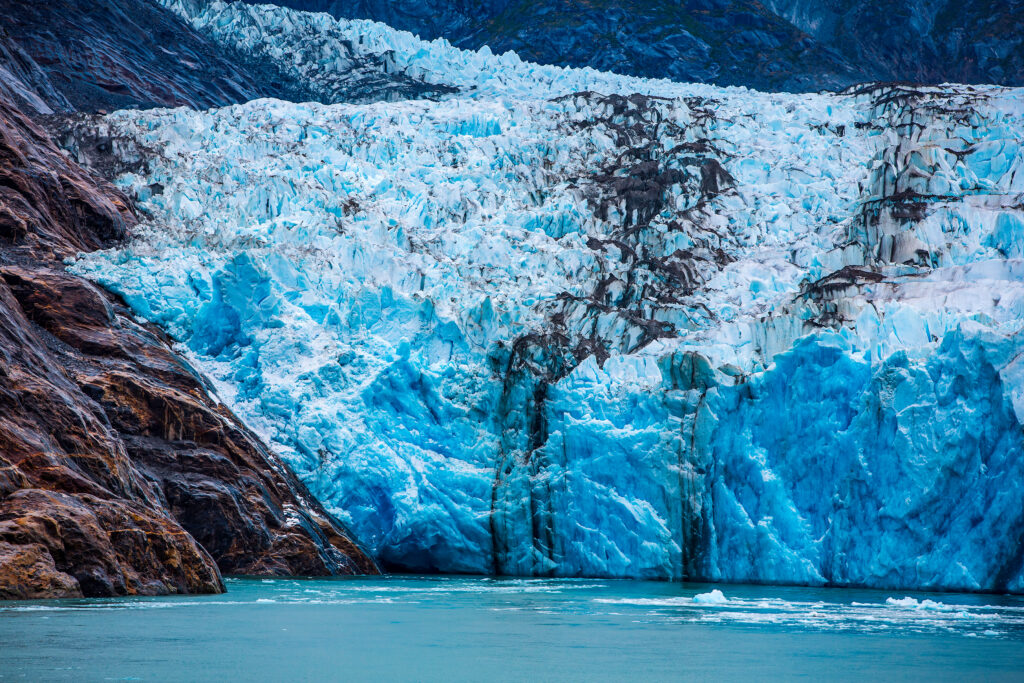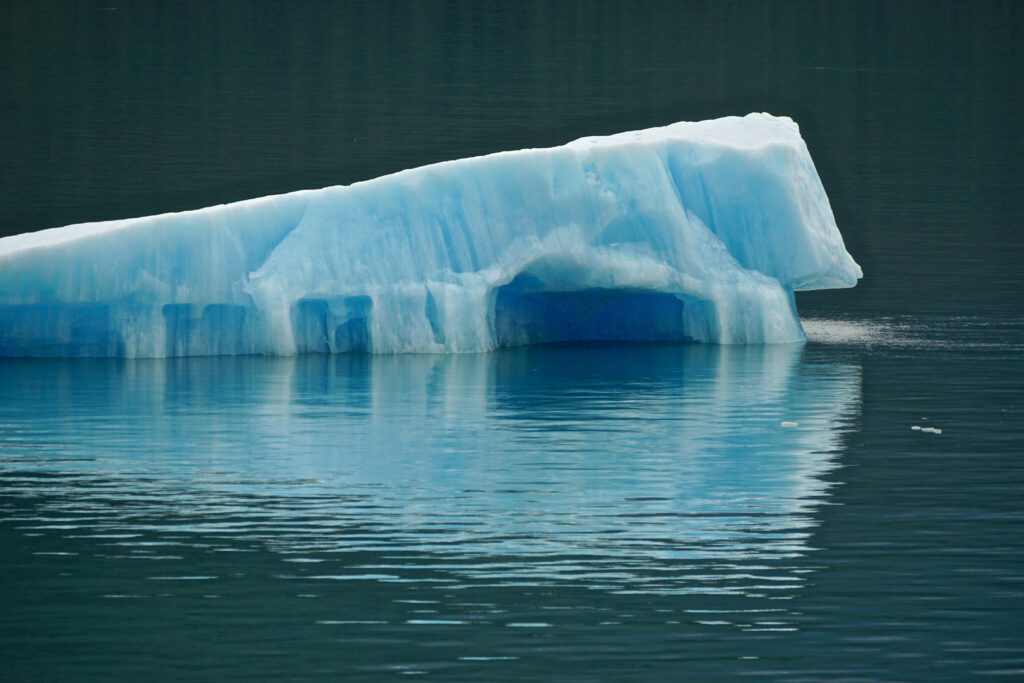 Getting there down Endicott Arm and by Dawes Glacier is a spectacular mix of evergreen, rock and falling water hugging the steep cliffs. There's no doubt this rivals Glacier Bay' majesty and you'll see fewer people here aside from the cattle car runs from Juneau that rush out fast to see and leave Tracy Arm, considered the highlight of this area. While its spectacular high cliffs wind their way to the Sawyer Glacier, the falling current which can be at 4 knot, brings ice bergs the size of a three story building. The fog can become so thick in the arm that visibility can drop to nothing and while a Tracy Arm boat charter to Sawyer Glacier. Good visibility and radar are a must. We always have a spotter on the bow looking for ice.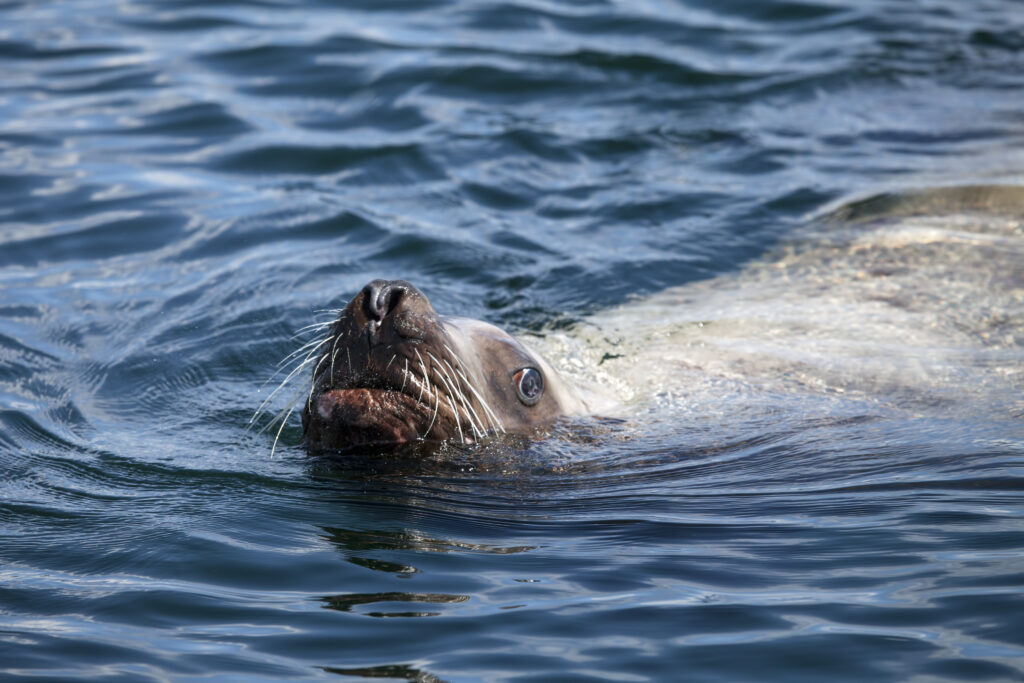 These fjords are a bit like those of Scandinavia. Wildlife along the route are always around you and it seems there is always a picturesque cascading water fall to pull the perfection together. Sometimes there are brown bears milling around inside Ford's Terror and always a few eagles to start a list. Even Dahl Porpoises come to visit your bow wake. If you want an Alaska bear viewing tour there are also black bears here, some Sitka black-tailed deer, and many smaller aquatic animals. Harbor seals raise their pups on ice floating in the fjords. We see whales and sea lions often in the waters. Wolves have also been seen, as have mountain goats, Bald eagles and dozens of shorebirds are common near the coastline. Sea kayaking is popular along the coastlines here with camping in some good sites.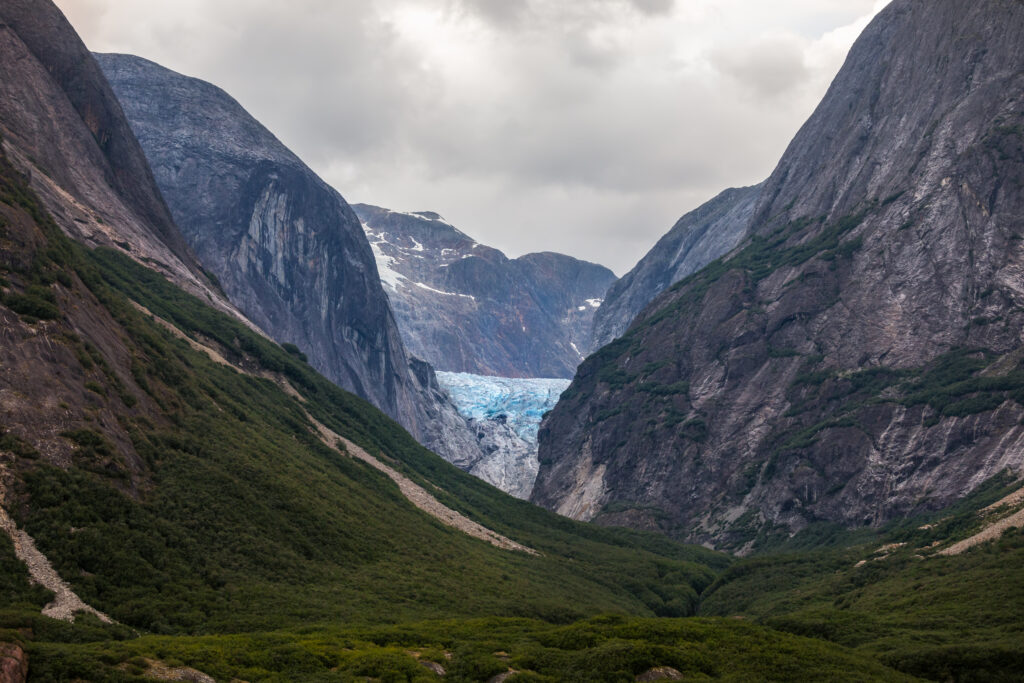 You are 67 miles from Juneau in Tracy and Endicott Arms the former being about 27 miles long and the latter about 27 miles. I can usually anchor at the bottom of Tracy Arm inside Point Coke at the North End of Holcomb Bay in 6-8 fathoms protected in all weather except SE where open to about 27 miles of fetch from Endicott Arm putting the boat on a dangerous lee shore.
Kayaking by Dawes Glacier or Sawyer takes you through thick gatherings of ice bergs in bright green water and often yields a couple spectacular ice calves with mountains of dense blue ice crashing into the water. We are not so close as to be threatened. But there's no thunder like glacial thunder. You can spend a couple days in this magical place. Even a life time.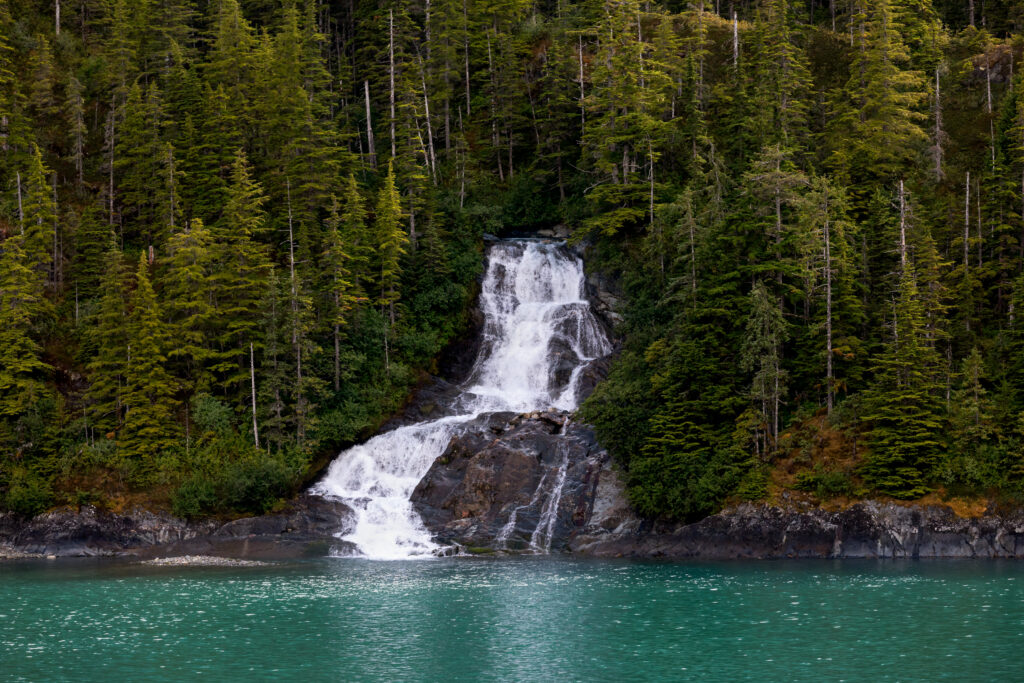 If we anchor up for dinner one night in Holcomb Bay at the base of Tracy Arm, we can time our ascent to Sawyer Glacier on a rising tide between some of the steepest cliffs to be seen on an Alaska Inside Passage charter boat or Inside Passage sailing charter, we can spend the entire day exploring the length of this magnificent fjord and be back to Holcomb Bay on a falling tide by dinner. I was thinking Salmon. Another night in this area is spent inside Ford's Terror either before or after a run up to South Dawes Glacier.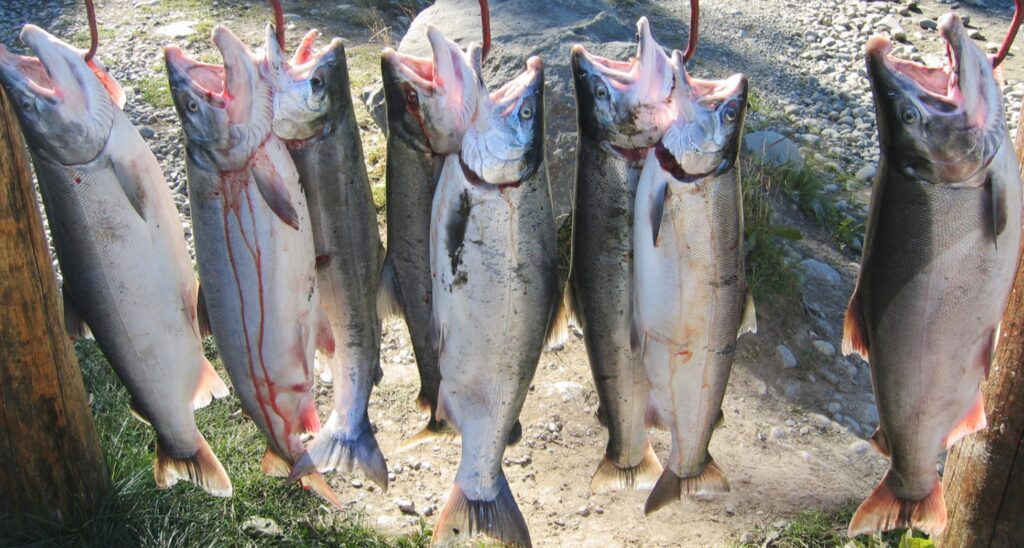 These are there kinds of experiencers that constitute Alaska adventure sailing on a private Alaskan Cruise customized for you and yours.
There is nothing like an Alaska Fjord tour and the Tracy Arm – Ford's Terror Wilderness is a true privater Alaska Vacation