by Kenn Magowan
Our Alaska charter boat anchor found purchase in 18 fathoms. The sailboat moved slowly, and peacefully, with the tidal current in calm water which reflected the surrounding mountains. It was and remains a picture within a picture here in the wilderness of Southeast Alaska's Tongas National Forrest. I was leading a guided private Alaska Inside Passage charter.
We sailed and motored between the thumb of the Glass Peninsula and the main land mass, viewing wildlife along Admiralty Island during the day.
There were Humpback whales in the water, Bald eagles in the sky, and Brown Bears on the shoreline as we slipped by without notice. We had sailed at a leisurely pace.
It was a time meant for absorption and not so much for destination. There are anchorages within the wild spots, meant for travelers such as us. We weren't on a train, trying to keep a firm schedule; we weren't in an automobile trying to breeze across the country. There are no shops here, no gimmicks, and no crowds of people. It was just the five of us sailing on a private Southeast Alaska inside passage boat charter. We were just mesmerized by the world around us.
There was a sound of whales surfacing some distance away; all heads involuntarily swiveled to catch a glimpse of our mammoth neighbors. I've spent hours watching Humpback whales surface and dive. It never gets old; it never ceases to amaze me. As large as a humpback whale is, once it sinks under the surface, it becomes a mystery. The largest of mammals hides in plain sight. It surfaces again, it sounds closer. Yet on a still evening such as this, sound travels with a subtle cleverness. Is it coming closer, or is it traveling away from us?  That question was on all of our minds even if it is never spoken. You do not get this kind of seemingly unlimited time to experience this on 2 hour Alaska whale watching tours crammed in with 40 other people. A private Alaska charter boat that's not on a set schedule for passenger turnover is the best way to absorb it all.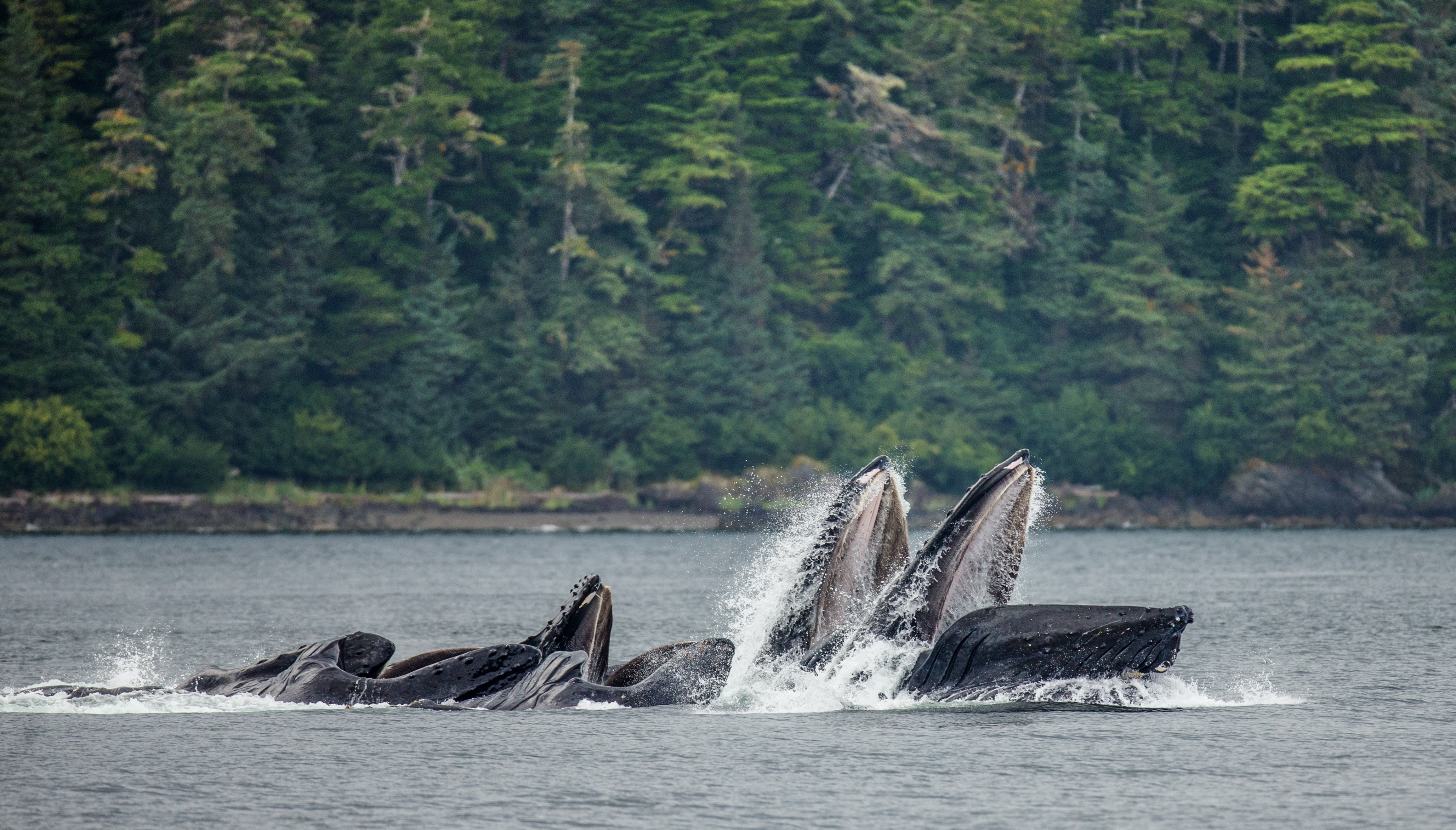 Just as the day could not have gotten better, a salmon broke the surface as if trying to win our attention. It succeeded. Admiralty Island is stitched together with salmon streams, and old growth forests, creating the perfect habitat for one of my favorite Alaskan animals the Brown bear. 
They roam the shoreline for miles, between salmon streams, with the intention of filling their bellies. Summer is a short, yet intense season in Alaska. Wildlife viewing is always with you.
My Alaska sailing adventures produce amazing days, and this evening was no let down. I was sitting in the cockpit of the sailboat, hot drink in hand, listening to the sounds of nature, a splash here, the cackled laughter of eagles overhead, and the murmur of a flotilla of waterfowl numbering in the hundreds huddled just off the bow. It was getting late, perhaps 11:00 pm but it is still light enough to appreciate all that I was a part of being. There is movement in the galley; could that be the scent of halibut chowder?
Book now and see more at https://www.sailingAlaska.com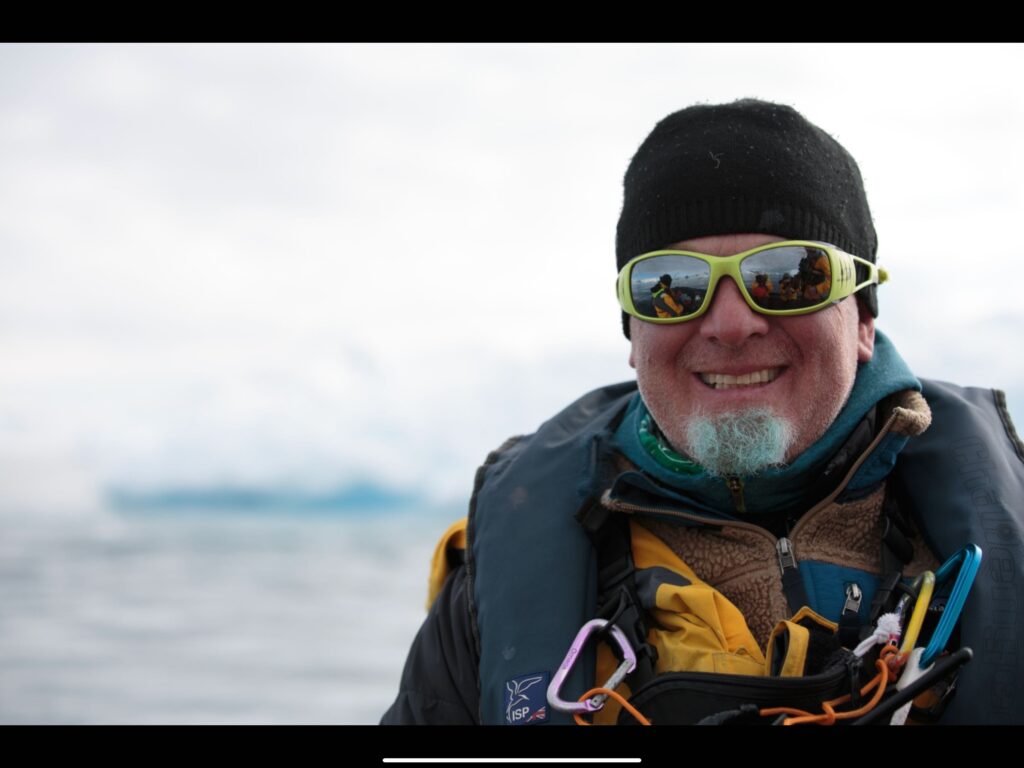 For over two decades, Kenn Magowan has led hundreds of paddling trips throughout remote and pristine areas of Alaska, the NWT of Canada, Svalbard, and Antarctica.