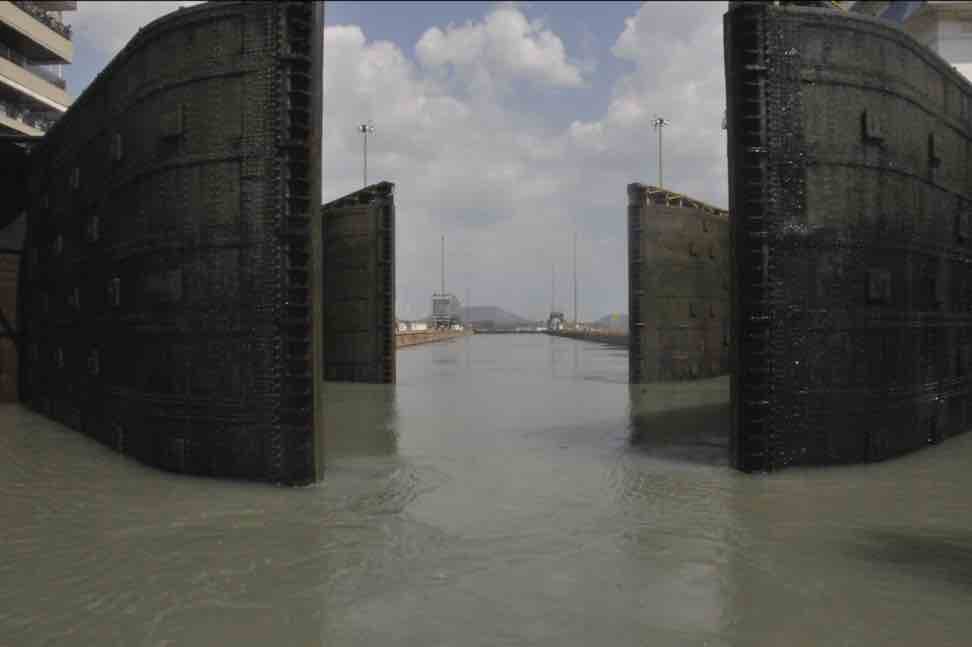 In part one, we settled into Shelter Bay Marina on the abandoned US Army Ft. Sherman, completely cut off from the rest of Panama by a few miles of very sparsely populated road outside of security check points. Its directly across Limon Bay from Colon. There is a bus daily for shopping.
The base is becoming overrun by jungle but the roads are good and there is a lot to explore. Unlike my previous voyage thru here, I felt ok leaving the boat alone and doing things.
Don't miss the 2-3 mile walk to the Spanish Fort San Lorenzo built-in 1587. It sits high above the Caribbean Sea commanding the mouth of the Chagres River and all approaches, complete with its old cannons. There was absolutely no one there. Back at the marina, there is a very nice pool beside a good restaurant and bar. If you wanted to haul out your vessel and leave for a while, this was a good place to do so.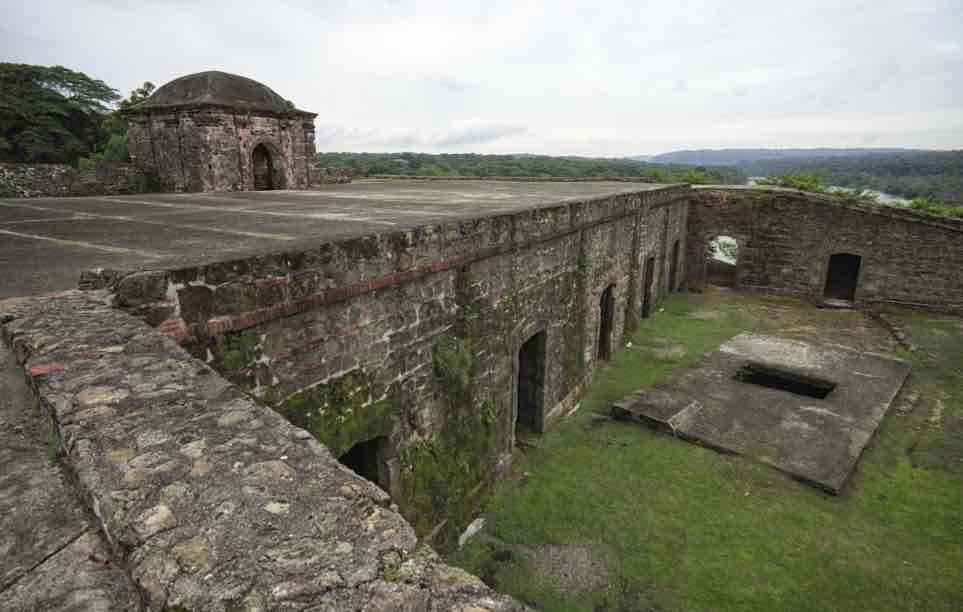 Transiting the Panama Canal takes a lot of paperwork and fees. In 1996 while the zone was still under US control, the cost for my 41 foot vessel was $250. It's now about $2,500 for a 46' boat. Four line handlers are required apart from the captain along the entire trip. Sometimes it takes two days to transit and you will moor for the night in the fresh water of Gatun Lake. One inch line 125 feet in length at all four corners of your boat are also required. You can rent the line if you don't have it. There are usually other cruisers who will volunteer to handle lines for you or ask you to return the favor when they transit. So, chances are good that you won't have to hire people.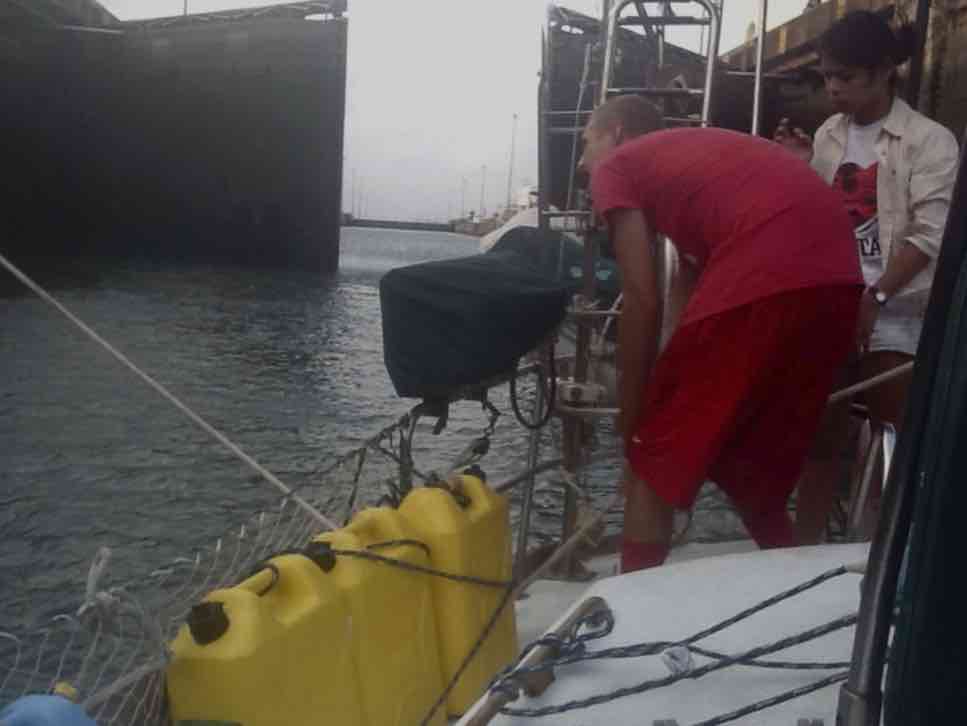 At your scheduled time, a canal pilot will come aboard and take command of your vessel. I was always grateful for a pilots expertise because getting sealed into the towering concrete and steel locks with the freighter pictured below just seemed wrong. Shamrock is 50 feet overall and seemed small pretty when up close. We were tied 30 feet or so behind and the freighter's prop wash simulated a whitewater rafting trip and required a period our full throttle to take strain off my lines to the tug on my port side.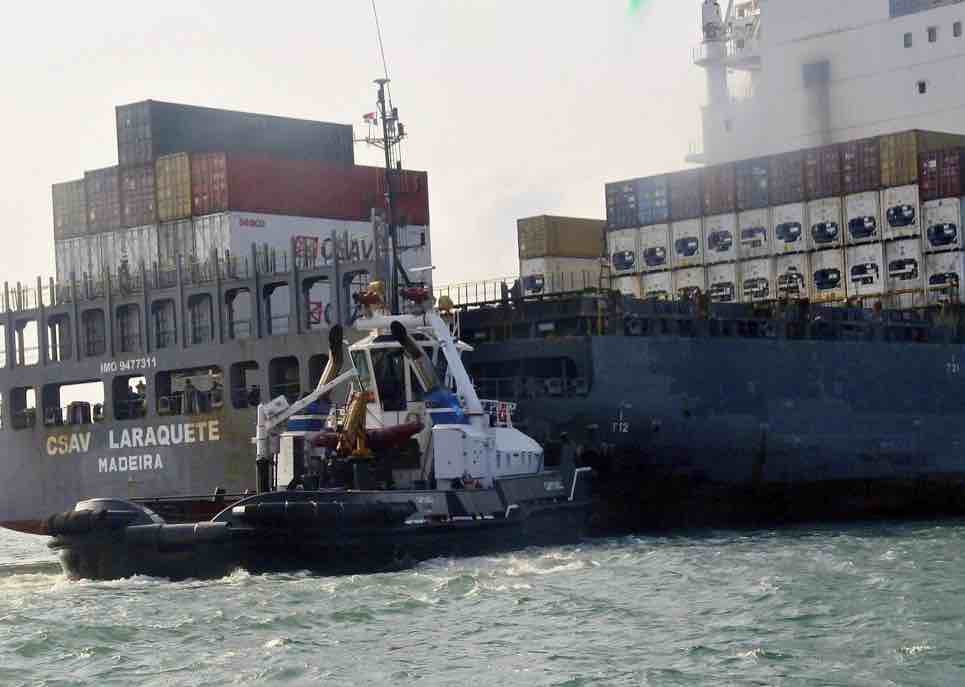 While tied along a cruise ship in 96, transiting aboard Capt Miles Quitman's ketch "Aeyeshia" bound for Antarctica, he climbed the mast while in a lock to introduce himself to a female member of its crew. It was like a sweetheart story out of Time Magazine during WWII. He married her a few years later after an unexpected reunion in Europe.
In the center of the isthmus on Gatun Lake at 85' above sea level, amongst the alligators, you feel like you're in an uninhabited wilderness. There were three flights of locks going up to this point of the transit and there are three steps down to the Pacific. Early the next morning the pilot returned with an assistant for breakfast and we started down the flights after being required to run near full throttle for a good hour in order to keep the canal time schedule. You are required to provide meals for canal authority personnel traveling onboard.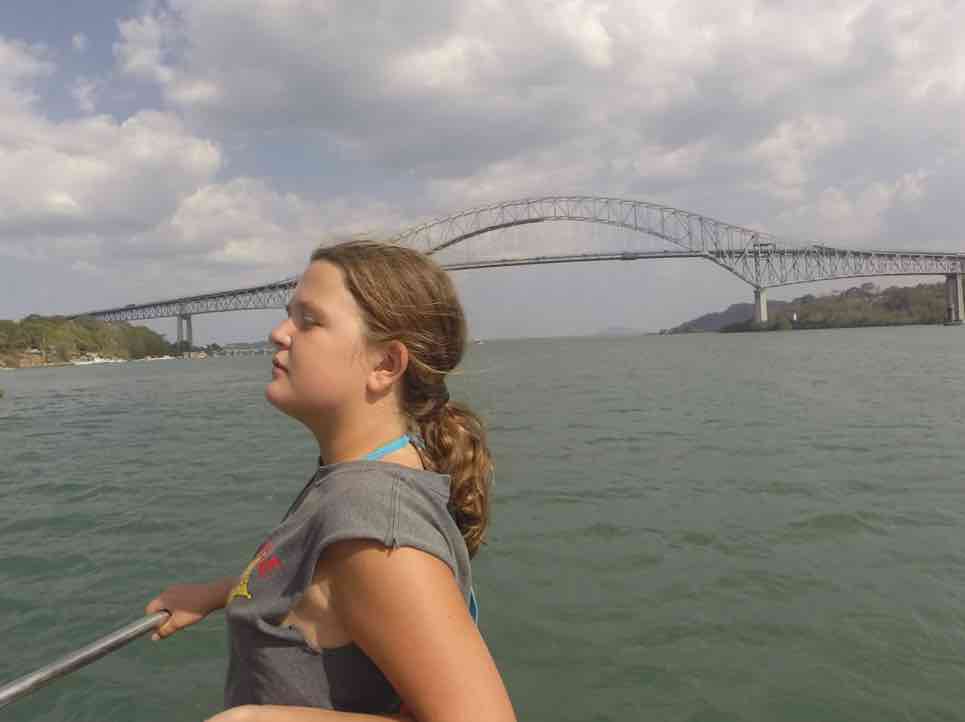 At the end of the transit, we passed beneath the Bridge Of The Americas, connecting the North and South American continents and into Balboa where there are moorings and a shuttle to shore for easy access to Panama City. The city has exploded economically since 96 with continued expansion of the canal. In a any ways the city is more modern than many in the US. We could find pretty much anything we wanted.
The bridge is symbolic to me as the gateway to the Pacific, the Las Perlas and Galapagos Islands to the west.